Now you may find the meaning of a word right from your browser.
This is an open standard search plug-in and will work fine with FireFox and Internet Explorer 7+.
1. Steps to install the plug-in.
Step 1: Click on "Search Plug-in" Link, select the check box and Click on "Add" button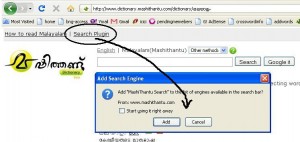 Step 2: You can see it on your tool bar like this…

Step3: Now the plug-in is ready to use.
You may type any word  in the search box and click on Find icon.
2. Advantage of Search Plug-in
+ It is always ON in your browser.
+ you may right click on the word and search like this…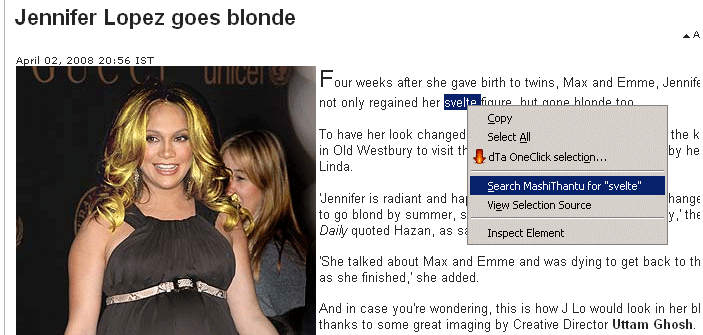 It will work fine with Malayalam words too
3. How to use other search plug-in
Click the pull down list menu like in this picture and select the search plug-in you want.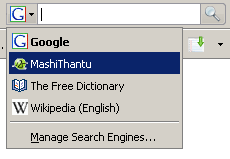 4. How to remove Mashithantu Search Plug-in
Look at above picture and click on "Manage Search Engines" .
And select the search plug-in you want ; click on "remove" button.
Tags: dictionary